The Potomac Celtic Festival
On June 10 & 11, 2000 we performed at the Potomac Celtic Festival in Leesburg, VA.
Festival photographer Glenda Kirkman took several photos of our show on the main stage.
So here is a band's-eye view of the Festival in case you missed it.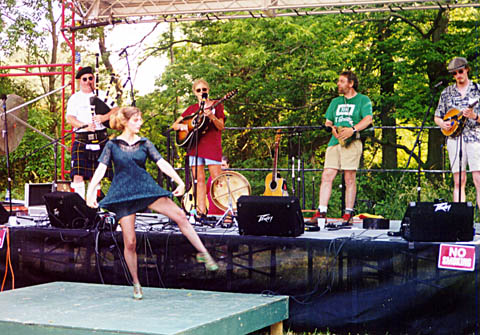 Here we are ripping through an instrumental with Susan out front dancing.
We usually see pictures of
Bob with the Great Pipes,
but he is also a master of
the shuttle pipes as you see
here. Smile, Bob!
Barbara clearly
enjoys her work.
| | |
| --- | --- |
| | Whereas Nick takes his mandolin very seriously. |
Every flute player
should wear at least
one drum.
Susan wondering just
whose idea it was to
dance on a 100 degree day.
And of course the obligatory Breton dance.
This time the dancers were joined by members of
the Bagad de Lann-Bihoue for a lesson in how to
really dance the An Dro.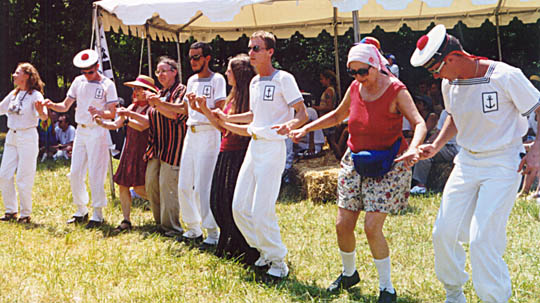 We were asked up on stage to join our friends, the Poor Clares,
in a rousing version of "Ye Jacobites by Name". Wake-up, Justin!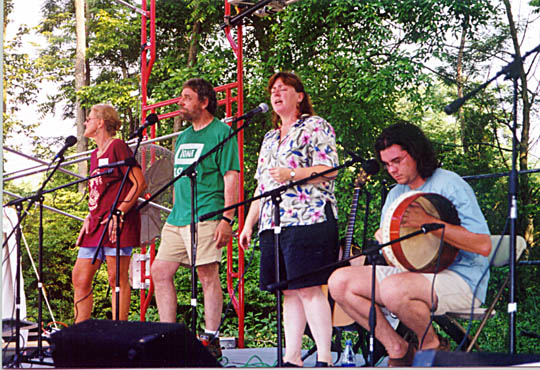 Then Barbara and Beth Patterson had to practise their "blond salute".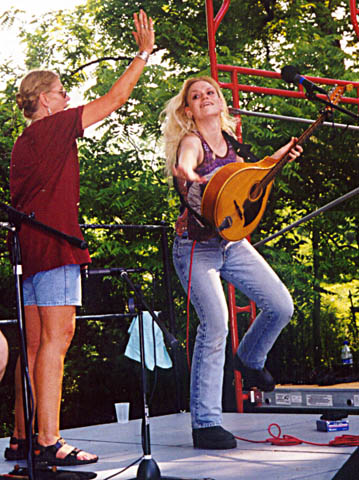 (Eventually they'll get it right!)
Copyright © 2018 Barnaby Productions, Inc.